Ron is a Top 100 Global Mobility Service Provider Professional.
Congratulate Ron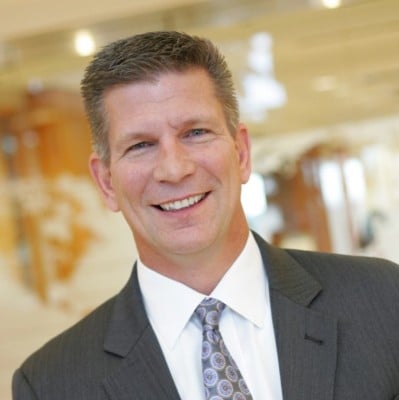 Ron Dunlap
President and COO - Graebel
I believe in honor and integrity as the driving force behind how I lead. That greatness does not come without fear or risk. That I serve first, and lead second. That the power of an organization rests in running towards the problem, and not away from it. As COO of Graebel Companies, I've had the incredible opportunity to help empower teams to drive sustainable, consistent growth - taking the company from a national relocation provider to a global mobility company. Now as President and COO, we move into the next chapter of our journey at Graebel during a time of intense uncertainty and unknowns. And yet, my mind is clear of the job we need to do and to the duty of care we must provide to our employees, clients, and partners. Our effort and drive remains unclouded and unstoppable. We will continue to lead with Truth, Love, and Integrity - doing whatever it takes to ensure your people, and ours, are taken care of with the utmost dignity, respect, and with the same quality of service that has made us the company we are.
The GM Top 100 Service Providers is brought to you in partnership with